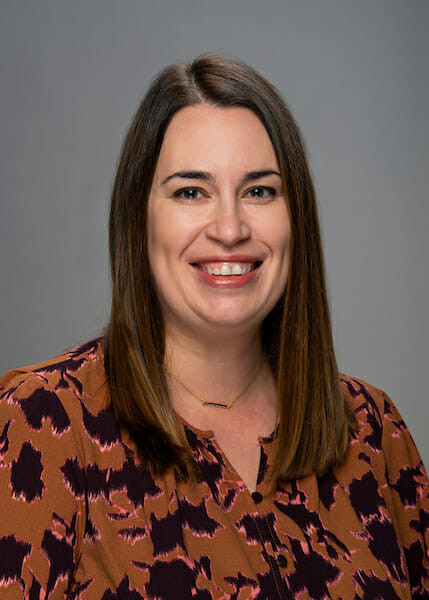 Lauren Merritt is the Executive Director of the Macomb Area Chamber of Commerce. As a young female executive, Lauren brings a fresh and unique perspective that helps her serve over 350 diverse Chamber members. Since joining the Chamber in 2018, she has focused on promoting local businesses and encouraging the community to #keepitinmacomb by shopping and living a local life. As a strong proponent of diversity and inclusion within the Macomb area, Lauren has also taken steps to increase the diversity within the Chamber, by encouraging the board nominating committee to include candidates of color, gender, sexual orientation, age, and various backgrounds. She is committed to ensuring the Chamber is an open and welcoming organization for all.
Lauren believes in service to people and the community. She serves on the board of directors for the Western Illinois Regional Council (WIRC) and is also a member of the McDonough County Quality of Life Committee, the Illinois Association of Chamber of Commerce Executives, the Amtrak Corridor committee, the McDonough County branch of the NAACP, Shared Community Action Group of Macomb, One Human Family-Macomb. She served as the President of the Lincoln Elementary Parent Teacher Organization (PTO) for many years, volunteers regularly at her church, and is a blood drive coordinator with Impact Life.
Before joining the Chamber, Lauren worked at Western Illinois University (WIU) as a document imaging technician clerk and at The Macomb Eagle as a news writer. She earned a B.A. in Journalism from WIU in 2003 and graduated with Cum Laude distinction. She and her husband Jeremy live in Macomb with their two sons, Xander and Benjamin. They also have two dogs, a goldendoodle named Loki and an English goldendoodle name Freyja.
As a long-time resident for over 20 years, Lauren is proud to live and breathe all things Macomb.